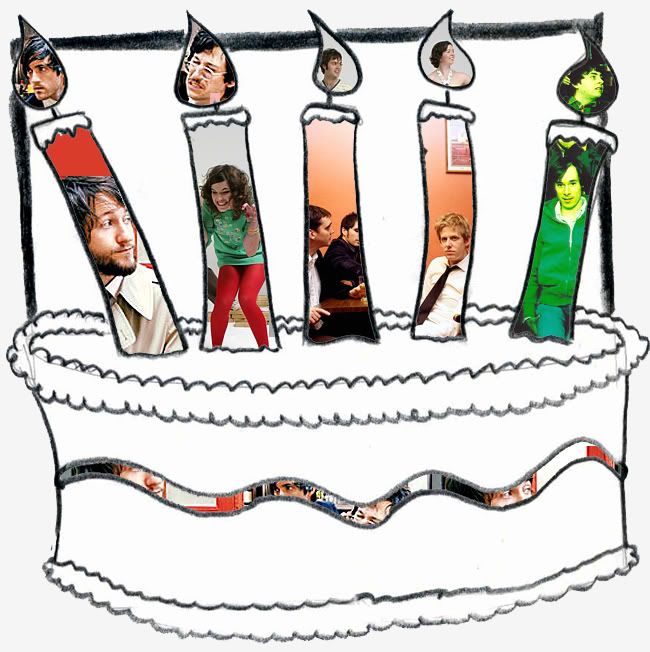 Yet another birthday on this blog, and this time it's my turn. So what am I gonna do? Well I thought I'd just post whatever and whoever the hell I wanted to, because it's my birthday hazaa. So while I choke on cake, you can enjoy this rather incoherent mix...



Various Songs (Artist name leads to site & all songs right click - save as):
Architecture in Helsinki - Cemetary
Bishop Allen - Vain
Clap Your Hands Say Yeah - Heavy Metal
The Grates - 19-20-20
Los Campesinos! - You! Me! Dancing!
The Lovely Feathers - Frantic
Of Montreal - Requeim for O.M.M.2
Spoon - The Way We Get By
Voxtrot - The Start of Something
We Are Scientists - Selective Memory

Yeah, I'd say that's a random mix, but all of it is good stuff to me so I hope you enjoy it...



Elsewhere

- As an added bonus, Matt over at Skatterbrain has a great interview with John of The Grates; go learn about the origin of the elusive combination of 19-20-20!



Elsewhere

- And on a more serious note, the sad news about the death of Pink Floyd legend Syd Barrett can be read here.