So last night, yours truly as well as the other mouth of this blog found ourselves surrounded by the red-bricked walls of Emo's to watch, primarily, the Starlight Mints. The night started and ended later than expected, but it was definitely one for the books...brace yourselves - there's quite a bit to share.


Ryan Lindsey
I had only heard of Ryan Lindsey the day before the show, and the only thing I took with me was the fact that he also just happens to work the keys for the Starlight Mints. He began his set and our night twiddling his fingers upon the piano remarking how he'd start us off with some snazzy tunes, and that he did. Amongst the hustle of the crowd and endless chatter, I could only make out so much of his tunage at first, but as he continued his set the crowd slowly hushed to a murmur. Once the dust settled we saw and heard who/what Ryan Lindsey was, and that is a modern-day one-man band. Guitar still round his neck, he pressed the ivory keys of his keyboard; strictly acoustic, he would expertly manage his pedal to create a chorusing vocal. One-man band indeed, and it was a good working towards Midlake with mellow-upon-mellow songs.

(All songs are right click - save as)
Future Employment
My Place in the Hills

Ryan Lindsey Site


Midlake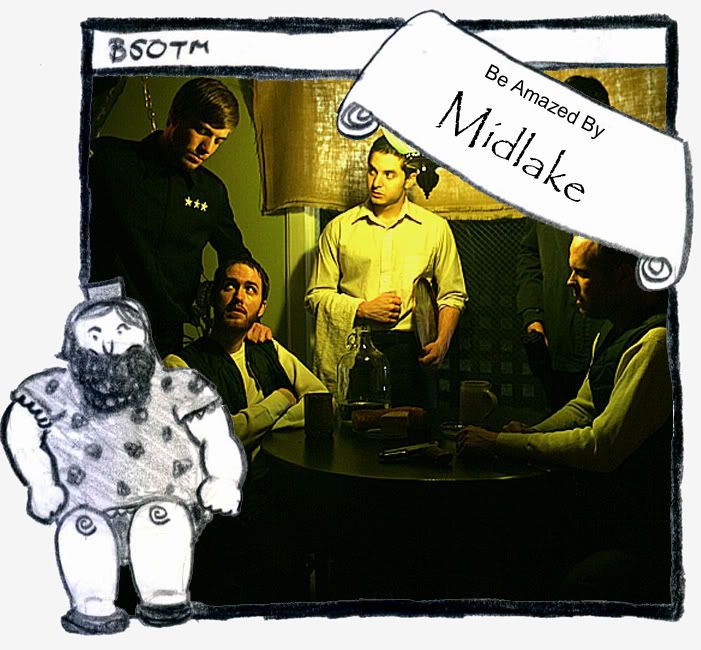 Ah, now ever since the release of

The Trials of Van Occupanther

, I think Midlake has been on just about everyone's blogging plate, and yet despite this, I never really listened to them. Other than their song Roscoe, I was Midlake-deprived, and I use the strong wordage of "deprived" because it truly is sad that I was at a loss with them before that night. On stage, Midlake has got to be one of the most harmoniously coordinated bands I've ever seen. Every song, with all it's complexities, just blurbed into one giant, airy entity, and it had such a transporting feel - my mind was going places, and I had no care as to where Midlake's sound, with its haunting vocals and 70s-ish vibe, would take me. They're planning on touring later this month with Sound Team as well as Cold War Kids - sounds like great fun to me, and that goes highly suggested.

Roscoe
Young Bride
Some of Them Were Superstitious

Midlake Site
The Starlight Mints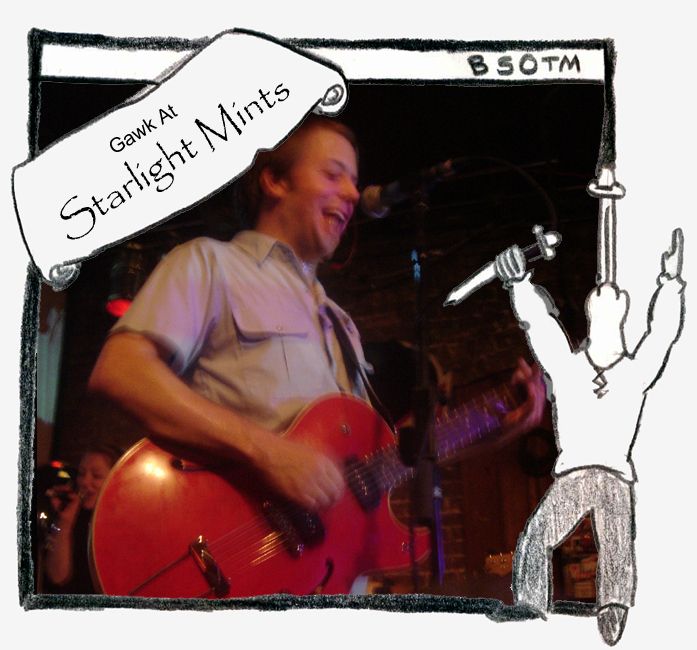 Now surprisingly, a large amount of the concert-goers the other night I learned were primarily for Midlake, but anyone that's listened to the Mints, knows their music isn't something you can just walk away from - quite in fact I remember a few people turning back from the exit as the Mints began. Now why would that be? Presence? The second the Starlights Mints started, a wave of energy exploded in the room...or it coulda been just a high amount of bass in the system, but eh, it was a wave of energy that rustled our shirts and gusted the air - trust me. Note for note, The Starlight Mints are one of the most fun bands I've ever watched - their music just makes bubbles and the screen behind them playing images perfectly coordinated with their set was eye candy. I captured video, yes, but if you can see them live, then even better.

Inside of Me
Sugar Blaster
Seventeen Devils

Live at Emo's 7-20-06

(avi)

Check out the rest of their tour at the Starlight Mints site.