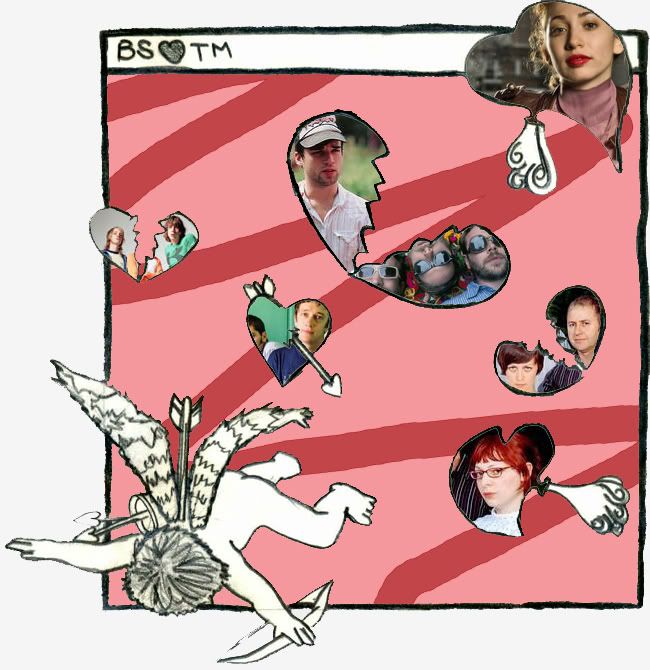 On this day of chocolates, of roses, of hearts, there are a those among us that are rather...singular, myself included. Whether our status of "single" be fresh or stale, it can be accounted that Cupid missed a few, and with the blindness of that cherub in hand, it becomes a delightful thought to some of us that St. Valentine was beheaded for his "meddling." So here, on this

Singles Awareness Day

, we revel as swingles and celibate celebrate...



Musicupid Mix

(all songs are right click - save as & artist name leads to site):

The Lucksmiths - A Hiccup In Your Happiness
Regina Spektor - Ode to Divorce
Razorlight - Who Needs Love
Chris Garneau - Not Nice
Jenny Owens Young - Fuck Was I
Of Montreal - Sad Love
Camera Obscura - Lloyd, I'm Ready To Be Heartbroken
Archie Bronson Outfit - Dart For My Sweetheart





Otherwheres

- That Scissor Sisters contest has a good week left in it...



Otherwheres

- Lawrence over at Covert Curiousity has been Ramonin' around...



Otherwheres

- MOKB Dodge will be partyin' quite a bit in March...