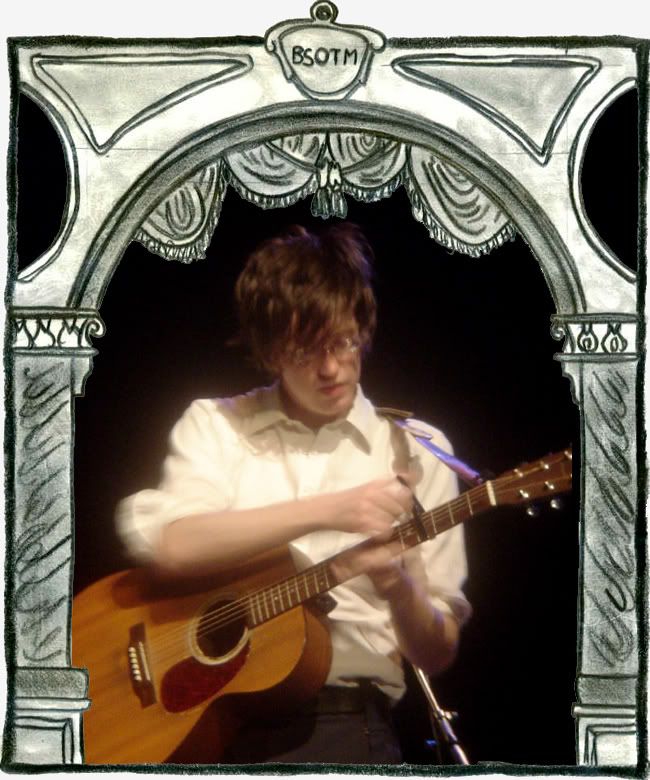 With my last concert being way back in March, my recent Okkervil experience was definitely a great pick-me-up from my concert stagnance as of late. I think when any of your favorite bands announces a show that'll include the performance of "brand new songs, old favorites, very rare tracks, and probably some stuff we've never done before that we'll never likely do again", you're slightly more tempted to go, and go I did. Okkervil River took to the stage at the slightly hallowed halls of Hogg Auditorium, a building that's seen beter days and has since been host to, among other things, testing for University of Texas students. The bad vibes of numerous failures, however, hardly withstood the good vibrations of one great performance. One top of delivering what they promised in a setlist that included

A King and Queen

,

So Come Back

,

Black Sheep Boy

and a Fugs cover of

I Want To Know

, Okkervil performed alongside a full string and horn section. That's right, a string and horn section.
It had been a while since the boys of Okkervil River had played a proper Austin show, and to make up for it they wanted to do something "a little special." Performing as a 21-piece is something that's more than just a little special. Performing as a 21-piece downright spoiled us.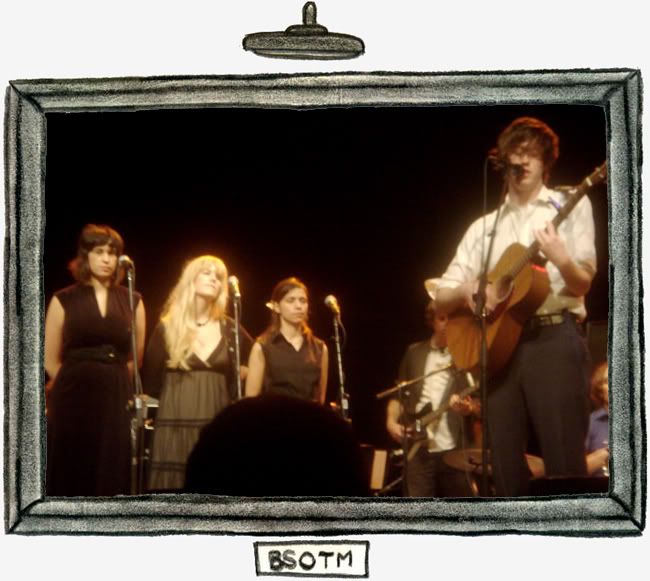 There's always something to be said about the sophistication of a performance when 8 seats on stage are occupied by various stringed instruments, but I never found myself thinking their presence was out of place alongside the raggedy nature of Okkervil River. In fact, if I remember correctly, at the beginning of it all, vocal Will Sheff, bottle of water in hand, asked if it was too classy of a performance for him to work the bottlecap in the air trick. He ended up popping that bottlecap before he even finished the question. Clearly it was rhetorical, and if such an act didn't remind you that this is gonna be just as fun-casual as any other show, the screams of "Fuck yeah!" and "I love you" sure put you back in that mindset. The entire thing was amazing - the sound was more than ideal, you knew the band definitely loved being up there, and I don't remember having 2 hours pass as quickly as it did that night. I'm pretty sure everyone around me thought the same. At the conclusion of their set, and correct me if you were there, a standing ovation lasting anywhere between 2-4 minutes ensued. Clearly, an encore had to answer, and the band returned to stage for four more songs with one Will Sheff asking if they'd never merited a standing ovation before only because up till now they'd never had an actual sitting audience. Brilliant.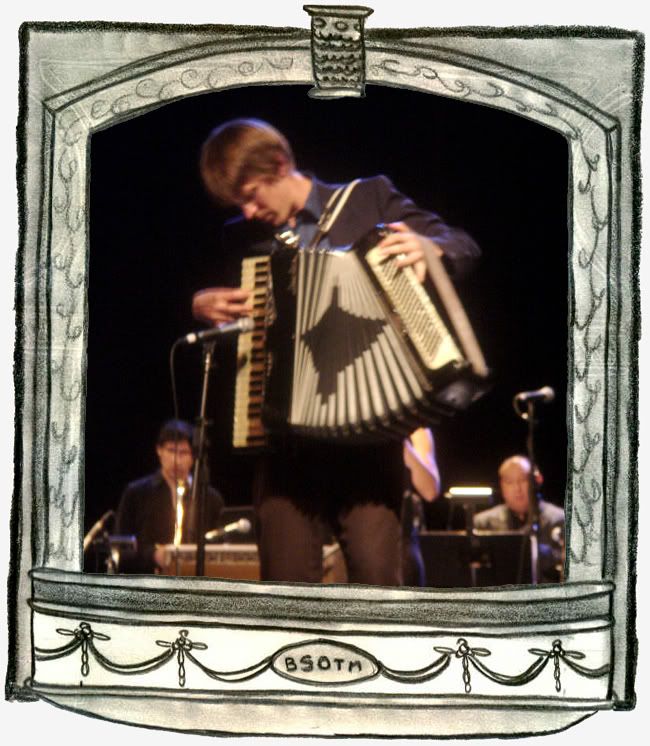 Various Songs From Okkervil River (all songs are right click - save as):


Black
For Real
No Key, No Plan

The band's generous enough to put up more mp3s at their site.
Be their friend!


------------------------------------------------------------------------------



Otherwheres

- Matt over at Skatterbrain has news about the 2007 NYC Popfest...



Otherwheres

- Other Matt over at YANP has a list of some new Sunset Rubdown songs...



Otherwheres

- And finally, years ago Dodge of MOKB was listening to...Paula Abdul?