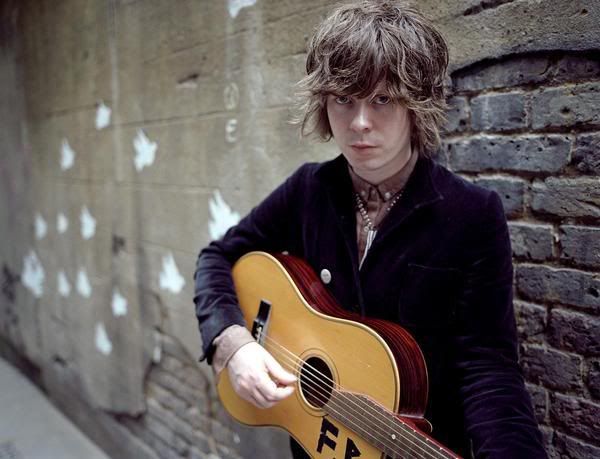 "I have become an aerial view of a coastal town that you once knew."
With his dapper sportscoat and overgrown mop of unkempt hair, Fionn Regan could pass for a member of Maroon 5. Appearances, however, are deceiving. What Regan brings to the table, musically, is an Irish folk sound so compelling and pure that upon hearing him for the first time, I declared aloud that I had just had an ear orgasm. From Bray, Ireland, Fionn Regan could very well be compared to fellow Irish singer-songwriter, Damien Rice. If the comparison were to be made however, Regan would have to be pegged as Rice's little brother. With a higher voice and lighter melodies, Regan still holds the optimism that other folk artists seem to have exchanged for the dark and passionate.
Fionnregan.com tells us that his American album, The End of History, has won the distinction of being a Nationwide Mercury album of the year. Quite frankly, I have no idea what that means, but rest assured, Fionn Regan is worthy of any awards that come his way.
This video for "Be Good or Be Gone" is beyond amusing...