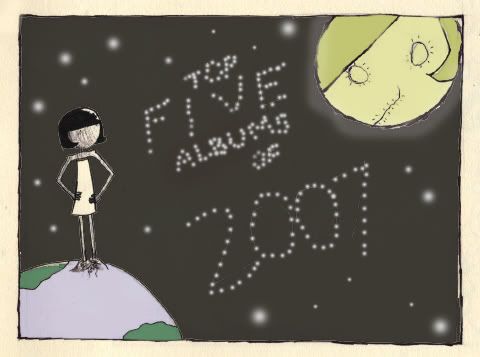 Yes, we are into the second week of January, and yes, we are now finally releasing what we respectively thought were the best albums of 2007. A comes before B, so here are ALINA'S TOP 5 ALBUMS OF 2007!!!

5.
White Stripes-
Icky Thump
The best album completed in three weeks time.

Icky Thump

collides White Stripes with Mexico and the result is fantastic. Trumpet, guitar, and bass drum have never sounded better.
mp3
Icky Thump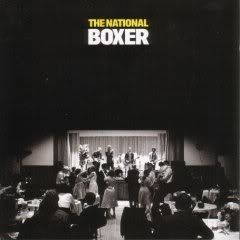 4.
The National-
Boxer


The most solemn voice you've ever heard. This is indie so masculine it can't help but be taken seriously --

Boxer

is anti-twee, if you will.



mp3

Squalor Victoria


mp3

Green Gloves


3.
Radiohead-
In
Rainbows


One of the best bands of all time finally releases their latest. No matter how you got the songs,

In Rainbows

was undoubtedly on repeat for weeks. Sad, delicate songs that broke your heart and made you cry.



mp3

Videotape


mp3

Bodysnatchers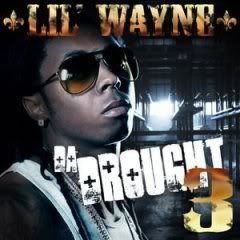 2.
Lil' Wayne-
Da Drought 3


The best rapper alive who never stops giving. Not one, but two discs of hits... for F-R-E-E. Described as a gift to his fans, this mixtape is some of the best rap of Weezy's career.

m4a
Sky's the Limit
m4a
Get High, Rule the World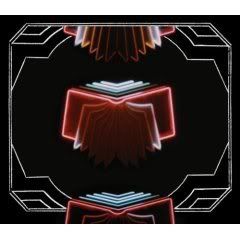 1.
Arcade Fire- Neon Bible

The most expertly crafted and executed album of the year.

Neon Bible

has proven that Arcade Fire will never get old and cannot ever be overrated.



mp3

Keep the Car Running


mp3

No Cars Go

Labels: Albums '07