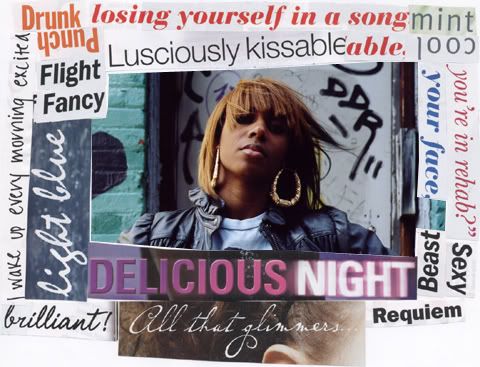 "Go ahead, you know you want it."


Strip away the comments on her physical resemblance to M.I.A., strip away the comments on her musical resemblance to M.I.A. Santogold has a voice that M.I.A. does not, and that's a good thing. Born Santi White, Santogold was the lead singer of ska band Stiffed before going solo, to everyone's delight. Her music is modern and her beats infectious, but the standout element of her sound is undoubtedly her pipes. With an edge and soul that hasn't been spotted on the indie scene... ever, Santogold cannot be imitated.

I am very, very hesitant to put a label on the force that is Santogold. She's not easy to put in a box, and I don't think she wants to be. Listen to "Your Voice" and you can call her music dub. But, she sounds like Cyndi Lauper in "You'll Find A Way," and how can a Lauper sound-a-like be considered reggae? "Starstruck" further confuses the listener -- the electronica and new wave influences are overwhelming in the song. So the question of "what Santogold is" will be happily left alone. She is what she is, and we can all enjoy the fruits of her eclecticism.


Video for "L.E.S. Artistes." Let me be the first to say that

I don't get it

.