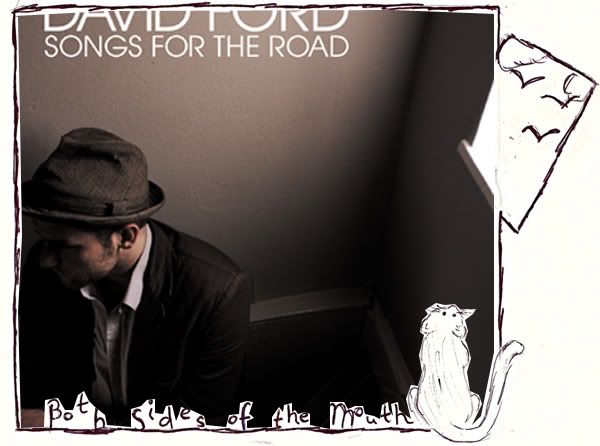 David Ford. The leader of the Alliance Party of Northern Ireland. Or. A British singer-songwriter who strongly reminds me of James Blunt (I'm surprised VH1 hasn't done a "You Should Know" on him, as well).

Formerly a part of the now disbanded group, Easyworld, Ford went solo in 2005. In 2007 he released

Songs For The Road

, a heartfelt compilation of poppy folk that would fit nicely in the background of an episode of

Grey's

or a somber scene of

Weeds

. Ridden with passion and sincerity, Ford's voice is the highlight of his music. With a light British accent underlying all his words, his lyrics just seem that much more poignant. Even hearing him tell me to "go to hell" makes me emotional.

David Ford began to gather a small following after a series of intimate solo shows he played throughout both the UK and here in the States, which should say a lot about his music. Soft, soothing, comforting, and of the coffee-shop variety. Romantic to the utmost, his music feeds into the poetic, mushy side of all of us.


m4a
Nobody Tells Me What to Do
m4a
Requiem
m4a
Songs For The Road



Video for "Go To Hell"