Well, I left you kiddos hangin' for a few days now - sorry about that - but on to the post.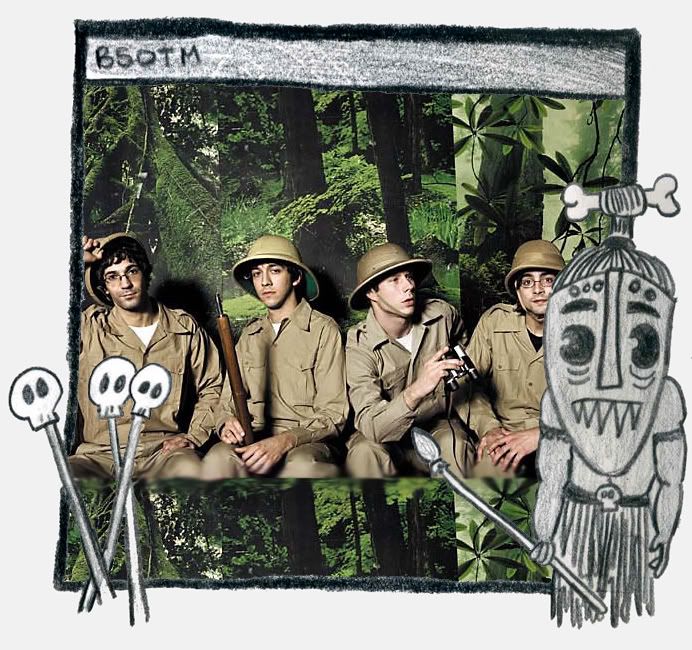 So the first time I heard about this quartet was at a forum for Spoon in a post put up by a, in internet spraken, "noob" probably entitled something like, "If you like Spoon..." It was met with hostility while the member that posted it "mysteriously" disappeared. I clicked it anyway and ended up loving what I heard. Now I'll admit it, there are times Robbers On High Street can shuffle onto my iTunes and have me thinkin' that it's Spoon; certain songs can just carry that notion - the drums, the guitar, and even the vocals simply strikes a Spoonish chord, which is a great sound to hit. There are differences though, and I love them for adding that into their mix. While Spoon may be laid-back for all the right reasons, Robbers are more inclined to get in your face and let themselves be known, even if they want to be mellow, and having played together for only a couple years, the Robbers' blade carries a sharper edge and has a youthful appeal to their sound as compared to the now matured stylings of Spoon, who have been playing for over a decade. Overall the Robbers sound is very easy on the ears, and their song

Love Underground

I think was featured in Wedding Crashers, a movie that, ironically enough, also showcases a Spoon song. So am I saying one is better than the other? I'm saying that a very good day can start with Robbers and end with Spoon...or maybe the other way around. Robbers are planning on hitting the studio for their next album this month with that coming out hopefully January. Needless to say, if you like Spoon (especially from their older, and my favorite,

Kill the Moonlight

era), well, ya know...

From

Robbers On High Street's

Tree City

album (all songs are right click - save as):
Spanish Teeth
Beneath The Trees
Japanese Girls
Montefiore

The boys are planning on coming down for

SXSW '07

but until then you can check out their site for show info.
Be their friend!


-------------------------------------------------------------------




Otherwheres

- What an appropriate post to mention how the Spoon contest ends this Friday.



Otherwheres

- Out The Other has started the rather extensive duty of covering all the bands who are to play

ACL

this year. Impressive (more than what I'd wanna do), but do SXSW and I'll truly be blown away...